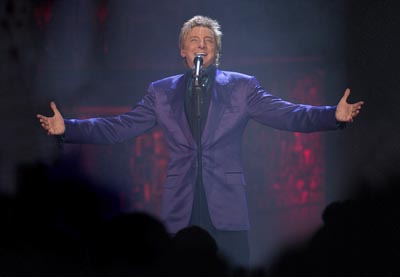 by Erika Bayer-Polak
Who hasn't sung Barry Manilow's "Copacabana" at some point or another? Well, if you generally only sing the song in the shower or car because you're too uncomfortable letting the general public, or certain loved ones, know your true fondness for the tune, imagine being able to sing it unabashedly with about 1,600 other people. Yes, it can be quite a feeling.
Manilow's show, "Manilow: Music and Passion," is more than a concert, it is a true Las Vegas show with dancing and sets and boas and all of those Las Vegas-themed props that come to mind. Considering many of Manilow's hits have been somewhat mellow tunes, the show is surprisingly up-beat and energetic. While he still sings his universally known crooner melodies, such as, "Mandy," "I Write the Songs" and "Can't Smile Without You," among others, he manages to keep the pace of the show lively.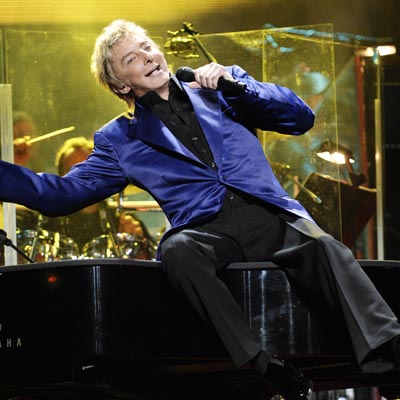 It is also quite a sight to see the sexagenarian swivel and thrust his hips like he is conjuring Elvis' spirit — yes, Elvis played the showroom numerous times — and as he does so, the audience who cross every point on the age spectrum react and respond enthusiastically.
An unusual aspect of the show is that throughout the concert Manilow receives standing ovations by a decent portion of the audience after each song, granted this may or may not occur during every show, but that is beside the point. The amount of gratitude and respect his audiences have for him is beyond the norm, but not out of line for a man who has had such a distinguished and lengthy musical career, and it probably helps that his voice is as strong as ever.
During the show Manilow, not surprisingly, covers most, if not all, of his major hits, but he also takes time to let his backup singers shine, which not all performers do, and this seems to say quite a bit for his character and ego. His backup singers are deserving of their time in the spotlight, they can dance and sing with the best; their performance during a medley of songs from the 1960s is terrific.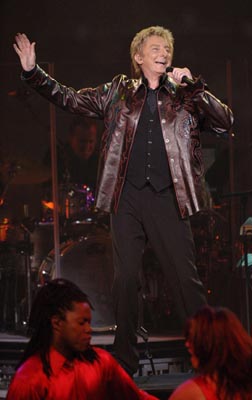 If you plan on seeing this show, of course it would help if you enjoy at least one of Manilow's songs, it will give you something to look forward to, but even if you do not know of one of his song's that you are fond of, chances are, you will still have a blast. It is hard to not get into his show, it is more than a concert and probably more fun than most people expect, even his die-hard fans, and that is a tough sell, but he manages.