Las Vegas Shows and Entertainment:
Celine Dion – A New Day Show Tickets and Reviews
Celine Dion – A New Day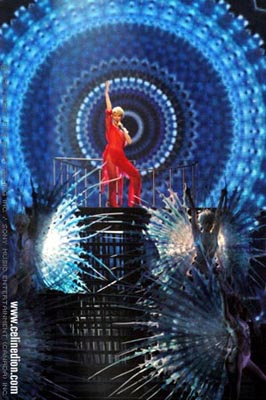 Reviewed November 2006
by Amy Rayner-Cooley
Celine Dion in "A New Day…" is, in one word amazing! After only one song, I was not only completely enthralled, but I could see why "A New Day…" is one of the hottest tickets in town.
Featuring many of Celine's most recognizable songs including, "The Power of Love", "Because You Loved Me", "I Drove All Night" and "It's All Coming Back To Me Now", no one will walk away from this masterpiece disappointed. Celine's powerful voice is even more beautiful in person than I could have imagined and completely explains why this show sells out weeks in advance.
Also highlighting the show was Celine's duet with Frank Sinatra, the beautiful French song "Pour Que Tu M'aimes Encore" and the sensuous "Seduces Me" in which Celine sings from a low chair surrounded by the male dancers sprawled on and around it.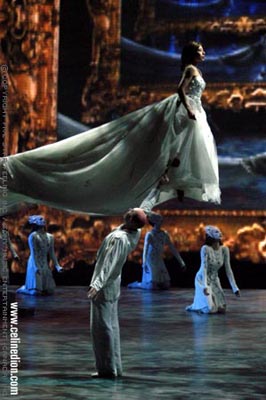 "A New Day…" was created by Franco Dragone of "Cirque du Soleil" fame and his touches are evident in every aspect of the show. The unique and innovative choreography and costume design for the dancers as well as the huge video screen behind the stage create a visually exciting backdrop for Celine, allowing each song to transport you to a different time and place. The theater feels far more intimate during the performance than it first appears and with a specially built stage that is higher in the back than in the front to allow better viewing, I don't think there is a bad seat in the house.
"A New Day.." has been performing for over three years, and it show no signs of aging. In fact, "River Deep, Mountain High" was performed for the first time during this run, proving that although "A New Day…" is entering its final year in the Colosseum, they are keeping it vibrant and alive.
The closing song was the hauntingly beautiful "My Heart Will Go On" showcasing once again why this show has been and will continue to be a huge hit.
No related links found