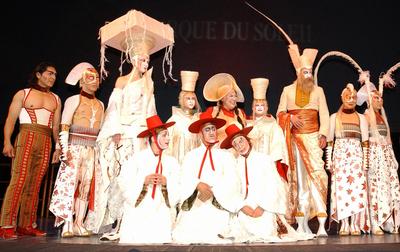 by Nicole "Niko" Acevedo
Experience another world in another time, perhaps another universe. The melodies that echo are unfamiliar yet enchanting and the passionate gestures, mastered martial artistry, and breathtaking aerial acrobatics will guide you through this journey of the Imperial Twins and their struggle through the tragedies of war, loss and separation, and the dawn of new love and reunion.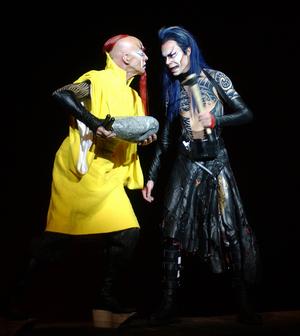 KA is "the fire that has the power to unite or separate and the energy to destroy or illuminate."
Accompanied by a powerful and enigmatic original musical score, this spectacular theatrical production will draw you into the depths of a transcendent voyage. Ka is like a compelling visionary experience and vibrant dreamscape where there are no limits to the incredible abilities of the human body, joined with the mind's imagination. Through an array of lifelike and engaging landscapes, Ka encompasses a treacherous ocean storm upon a ship, plunging through the deep sea, scaling steep mountain cliffs, washing ashore fine sandy beaches, lush green forests with unique over-sized creatures, flying the skies on a man-powered aircraft, enduring a blistering snow blizzard, and even a quite convincing and heart-felt shadow puppet performance.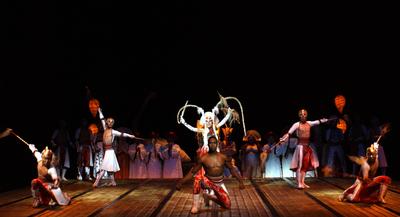 Of course interwoven into these scenes are the perfected circus arts, acrobatics and martial arts of 80 talented, passionate and dedicated performance artists, including: Wheel of Death, Bungees, Aerial Cradle, Aerial Straps, Swing Poles, Capoeira dance, Wushu martial arts, and a very elegantly effortless Baton Ballet dance.
Unique to other astounding Cirque Du Soleil productions, Ka delivers theatre-like story telling with 360 degree rotating stages and moving platforms along with vivid interactive video projections adding to the backdrop of this magical world. In one of my favorite scenes, the Spearmen and Archers are chasing the Twin Sister, the Nursemaid and the Valets up a steep cliff. Creating a truly spectacular live fight scene, dangerous flips and stunts are performed by fearless artists in conjunction with computer-generated special effects and interactive video projections. The tilted stage (up to 110 degrees) rotates beneath them during the chase as they dodge arrows and fight, climb and slip down this perilous cliff.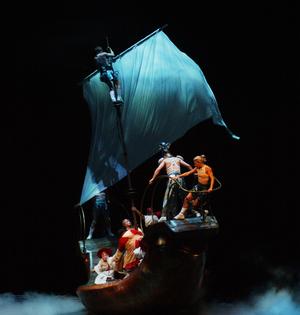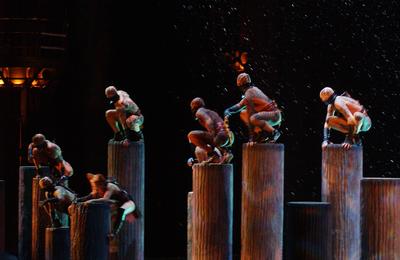 Another fierce battle scene produces a "Matrix" phenomenon, where the audience peers down upon the warriors from a top angle view as they (in slow motion?!) jump-kick into and fly backwards away from one another on a battleground of blue molten with the fluid rippling at their every step. How is this possible in a live performance you might ask? Fortunately for you, this is just one of those things you have to see for yourself!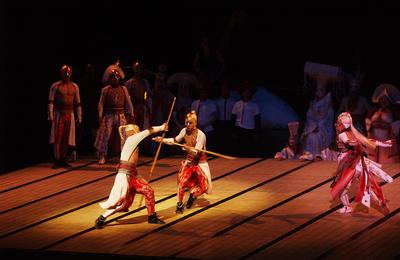 I'm never one to spoil surprises so you'll just have to treat yourself to an unforgettable performance that awakens all your senses, releases your deepest emotions, and unlocks your childlike imagination. There are also a number of goodies to select as souvenirs such as T-shirts, colorfully designed mugs, key chains, postcards, books, and even painted and feathered theatrical masks. To truly take a piece of this experience home with you, I would suggest the live DVD including behind the scenes documentary and special features from its earliest conception, or the CD soundtrack. Listening to the soundtrack immediately conjures the visual imagery and emotional connection of that moment in the show as if I were experiencing it all over again.