by Guy Chapman
For over twenty years now, "Crazy Girls" has just been one of those Las Vegas mainstays. From its iconic bronze statue in front of the Riviera that tourists rub for good luck, to the ads that one can't help but see when traveling The Strip, it's easy to see why, once stepping into the fun-filled and sexy world of "Crazy Girls".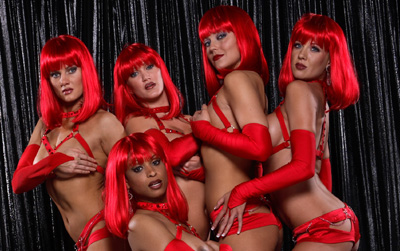 What stands out most in regards to "Crazy Girls" is that it truly does stand out in comparison to other shows on The Strip. It is a very straightforward topless burlesque show that doesn't incorporate elaborate stunts and acrobatics, or amazing lighting and pyrotechnics. The show is set in a small, intimate venue with a traditional stage, where a set of beautiful, scantily clad girls come out to dance for the crowd's enjoyment.
For having such a modest-sized theatre, the multiple award-winning show makes an impressive use of its space in terms of props, costuming and lighting to make sure that each act is completely different from the previous one.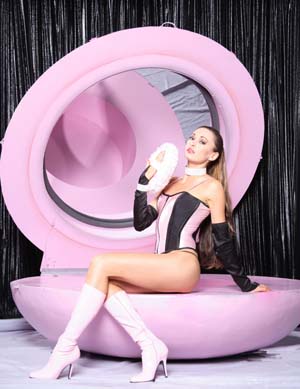 The closest comparison to defining "Crazy Girls" is similar to what people would expect a classic "Golden Age" Las Vegas show to be. The girls perform a variety of acts that are playful and cheeky to sensual and alluring, set to music from the classic burlesque age to more modern songs. "Crazy Girls" keeps it simple, yet captivating, and for regular show-goers on The Strip, it makes for an experience that isn't going to be found just anywhere else.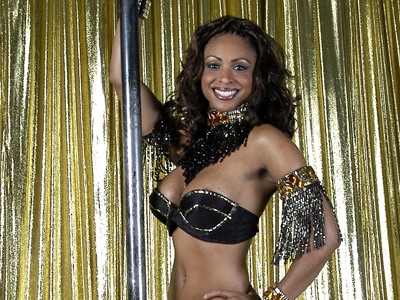 When defining "simple", this means that the show sticks to its core idea of beautiful, half-naked women without delving into a lot of extraneous side acts. That's not to say that the entire show is made up of just dancing and beautiful women. The show gives the audience a chance to cool down and be entertained in a new way by offering a series of fun card tricks after the opening act, and a longer comedy magic performance by illusionist Tony Douglas.
This segment of the show provides some genuine laughs, good banter with the audience, and most importantly, a series of illusions that leaves the audience wondering: "How does he do that?"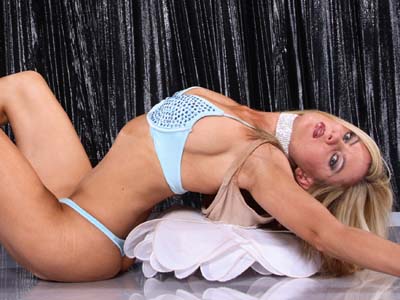 "Crazy Girls" is an entertaining compilation of sensual bodies, a wide range of music and performances, and a feeling of being involved in an old-style burlesque show with modern touches. There's not a lot on The Strip that embodies the ideal of the old classic Vegas that is romanticized in so many movies and books, but this is a close capturing of that moment in time that will still leave you breathless for more.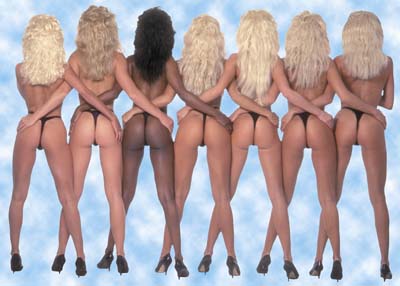 No related links found