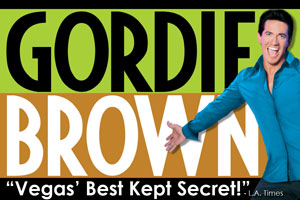 by Erika Bayer-Polak
If you are looking for a lively fast-paced show filled with music, comedy and impersonations, Gordie Brown is a sure bet for an enjoyable evening. And even though his show is at 10 p.m., he keeps his act rather clean by late show standards. Unless you are an austere puritan, walking away from this show offended is impossible.
Brown manages to seamlessly morph his solid voice to correspond to a wide variety of performers, from Chris Isaak to Roy Orbison, from Willie Nelson to Tracy Chapman, from M.C. Hammer to 4 Non Blondes. Brown also seems to make a point in impersonating performers who had their heydays in the 1950s to performers who are presently at the top of their game. Covering such an assortment of acts is certainly a sure way to appease all generations in the audience.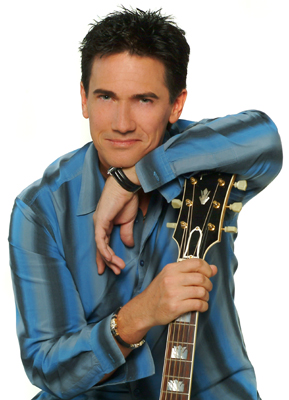 While most impersonators sing the songs of other performers and leave it at that, Brown takes this a step further and crafts his own humorous lyrics. At times the lyrics mimic the performer's notable tendencies, such as Joe Cocker's famous wrenching movements, and at other times they spoof everyday or societal issues, such as Viagra or PMS. And when Brown's delivery of his parodies benefits from him picking up a guitar and playing, he does.
Rather than purely focusing on singers, Brown also impersonates and pokes fun of several actors including a hilarious version of Christopher Walken auditioning for a prominent film role, and of course, the president. Brown's version of President Bush can make even the staunchest Republican cackle, especially seeing that his portrayal is detached from any truly political stance.
Brown's versatility shines through during the performance. Anyone who can flash a smile that no one would deny is a Tom Cruise look alike, and immediately transition to a faultless John Wayne bow-legged stagger deserves some acclaim. And seeing that the V Theater at Planet Hollywood can be described as an informal and friendly showroom by many standards, this only aids in Brown's delivery and his penchant for interacting with his audience. The Gordie Brown show is definitely a worthy endeavor if you are looking for an evening of great laughs.