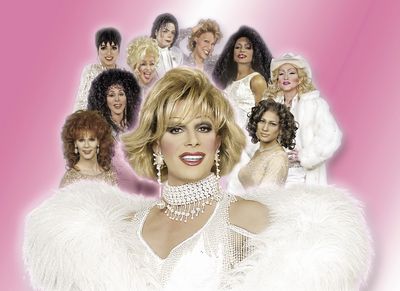 by: Nicole "Niko" Acevedo
Believe it when you see it! There's no need to go back in time to experience the legendary Diana Ross and sophisticated Judy Garland, and you don't have to squint your eyes to witness the dance moves of Michael Jackson and Britney Spears in large overcrowded stadiums. Why not intimately see them all on the same evening at the snazzy zebra-striped Mardi Gras Pavilion of Vegas' one and only Riviera Hotel & Casino?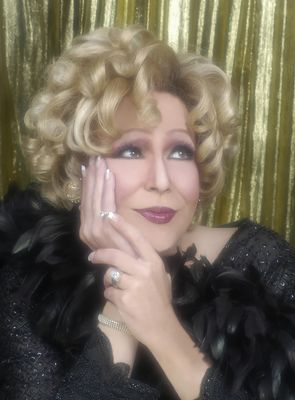 Presented by stunning female impersonators of famous celebrity superstars such as Madonna, Celine Dion, Cher, Dolly Parton, Britney Spears, Judy Garland, and the mega-diva Diana Ross, you will be so enthralled by their performances that you will forget that they are in fact merely impersonating! When "Celine Dion" performed "My Heart Will Go On", her passionate facial expressions and mannerisms were flawlessly identical and encompassed a witty charm. For a moment I was so excited to catch one of her final Las Vegas performances at Caesar's Palace until of course I realized Bette Midler had already replaced the show.
Oh? Maybe I am at Caesar's Palace after all… "Bette Midler" is now singing "Boogie Woogie Bugle Boy" up and down the stage!
For those with the fashion flare, you will delight in the "Gucci" and alternate designer gowns and furs flaunted by host Frank Marino while presenting each artist of the evening, not to mention the revealing and "voguish" outfits of the artists themselves. Speaking of vogue, performing "Music" and "Express Yourself" in le cabaret de La Cage, "Madonna" is the two-fold slim, sexy pop icon in the form-fitting white cowgirl suit and hat and the hysterically burly-beautiful, cone-breasted-corset expression of… well… herself.
But that's just the tip of the iceberg until the provocative "Britney Spears" allures you with her black leather outfit and gesturing dance moves, you will hope she'll "do it again." Finally now that you've forgotten that you've been watching impressionists, you won't leave without additional astonishment as they reveal their deep-seated transformation in a heartfelt presentation.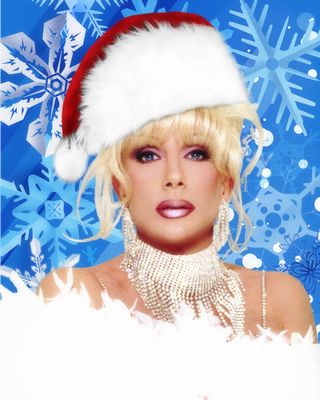 Curious about the rest of these talented and seductive women and the King of Pop, "Michael Jackson"? Totaling twelve mirror image impersonators, visit these dazzling gentle-ladies of the La Cage Theater at the classic Riviera Hotel & Casino as they celebrate their 22nd year of elegant artistry, comedy, and sensuality. Souvenirs of La Cage are available in t-shirts, an 18-page photo book of all the stars from the past 22 years of production, and a 90 min. DVD of the show.
La Cage Las Vegas is so intimate in fact, host Frank Marino (as Joan Rivers) remarked that if his G-string broke they would lose the whole front row! Voted "Best Entertainer of the Year," Frank Marino engages audiences with such comedic excitement and charisma that you are sure to laugh out loud as did the diverse group of younger and older "experienced?" persons during the evening of my attendance.
This is by far one of the most enjoyable and entertaining shows I have seen. If you're looking for an evening of fun and laughter, great dance music and classic hits, and just an overall playful night out on the town, this is the show to go see!