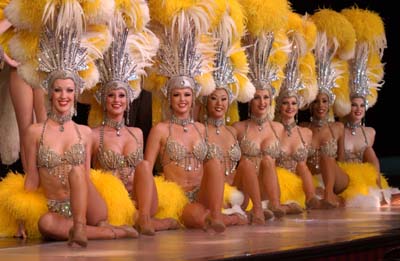 by Lincoln Hudson
Having observed how the Las Vegas Strip has dramatically changed over the years in order to exclusively cater to the palette of the under thirties, sometimes it is good to come across a show that makes one pinch oneself and remember the entertainment that built Las Vegas and continues to cater to adults of all ages.
One of the shows doing such is Jubilee! at Ballys Hotel and Casino. If you need a break from watching French Canadian clowns pushing life size plastic balls across the stage, then Jubilee! is the right piece of camp, topless, musical brain candy for you.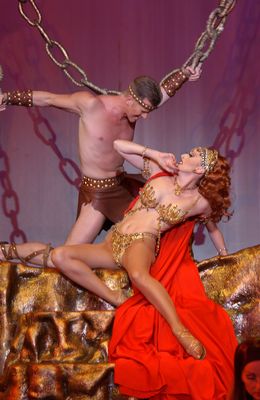 Jubilee! is packed to the rafters with some of the most beautiful women showgirls, but it is much more. This retro-Vegas show is a charming mix of vaudeville theater, topless dancing and old time music hall which makes it among the best remaining traditional Las Vegas shows that there is left on The Strip.
Comfortably sitting behind an old school cocktail table and sipping an adult beverage, I stared in awe at the plethora of beautiful female bodies that adorned the stage as well as the shere volume of glittering rhinestones and showgirl headdress atire that helped to add some glitz to the glamor that is Jubilee! The singing and dancing was excellent, the cast magnificient, and the sinking of the Titanic was a nail biting piece of old time vaudeville.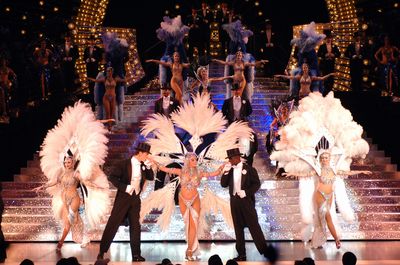 For those who have never experienced the entertainment of legendary Las Vegas and want to enjoy one of the more modestly priced shows on the Las Vegas Strip, Jubilee! is just your ticket.