By Guy Chapman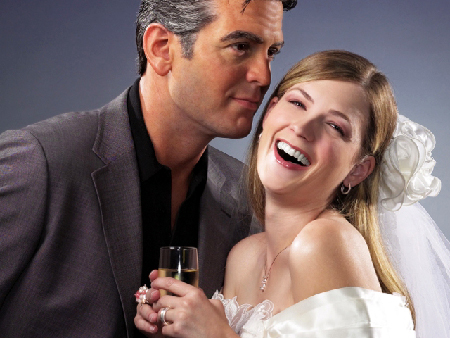 Nestled deep within the outskirts of the Venetian Hotel and Casino is a chance to meet and mingle with some of the greatest celebrities and historical figures of our time. It doesn't matter if they are still alive or not, or even if they're from this century. They'll be waiting for eager visitors to hang around them, or even snap as many playful photos as one wants with them, and they won't even say a word. Of course, the fact that these "celebrities" are made from wax could have something to do with all of this.
Madame Tussauds of Las Vegas is the Venetian's official branch of the venerable and revered wax museum. From the moment visitors walk in, they are given the full star treatment, complete with a red carpet appearance of a statuette of Joan Rivers and a full paparazzi ready to "snap photos" of their visitors. And that's before the admission ticket is even scanned.
The attraction starts with a selection of some of the best and brightest from television, films, politics, sports, and media, each with sections highlighting these stars and important figures from various time periods, and there are a number of celebrities in attendance. Among the number of figures present range from Arnold Schwarzenegger, Britney Spears, Evel Knievel, Jessica Simpson, Michael Jackson, Paul Newman, Michael Jordan, and President Obama.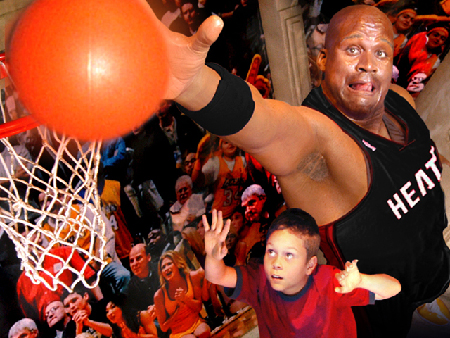 The attention to detail is remarkable and somewhat jarring in its realism. There are times that a quick glance can surprise visitors into thinking that there is another actual person standing right next to them, and the sense of a physical presence is remarkable. The sculptors of these figures capture every facet of a personality in the most meticulous of detail.
But this isn't the standard museum experience where one is expected to look but not touch. The museum encourages visitors to "play" with the sculptures for photo opportunities. This includes the chance to lie in bed with Hugh Hefner, shooting hoops with Shaq, to having Simon Cowell critique a music performance during karaoke. And for the ladies, one can complete their fantasy of marrying George Clooney at the altar, complete with putting on a wedding dress. The immersion in the experience brings the fun of the museum's experience to a whole new level.
Speaking of a "whole new level", braver visiting souls have a chance to visit the "Scream Spook Show". Once going down the stairs and past an agile looking Spider-Man sculpture, guests can participate in this interactive horror tour. This section substitutes the wax sculptures for jumps and scares, as a group of visitors must brave a twisting maze of fast moving ghouls, dark corridors, and flashing light effects. For those guests looking for a more casual less intense experience, never fear: This section of the museum is completely optional.
Among the highlights of the tour includes an entire section devoted to the names and faces of Las Vegas who has built the reputation of the city as one of the greatest entertainment capitals of the world, complete with a sculpture of Mayor Oscar Goodman greeting all newcomers. Visitors can encounter, and play with The Rat Pack, Liberace, Wayne Newton, Elton John, Elvis, and many others.
The overall tour will keep delighted guests busy with photo opportunities and celebrity encounters unlike what can be found anywhere else. As visitors turn each corner, they will never know who they may run into next, so keep that camera ready!