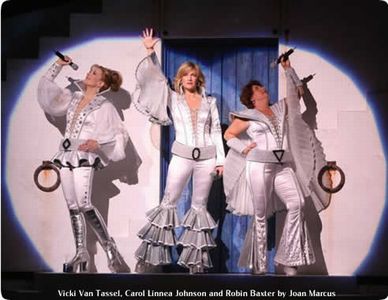 by Denise Almas
With your toes tapping until the very end, the story is both delightful and, at times, mysterious.
As told through the energetic music of Abba, this big fat Greek island wedding is a comical look at how the women's liberation movement affected two generations. Though the audience is warned of the large amounts of spandex and late 70's garb, the music and talented performers bring to life a contemporary view of a culturally interesting time.
Having no information about the true identify of her father, Sophie, the blushing 20 year old bride-to-be, invites the three men her mother had written about in her 1979 diary to her upcoming wedding. This is the backdrop to the captivating musical Mamma Mia, a story of a young woman who attempts to find her father and her own identity at a pivotal moment in her life. Sophie's mother, Donna, who is also unsure of the identity of her daughter's father, is upset by the unexpected arrival of all three men the day before the wedding.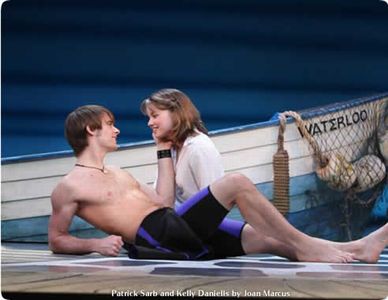 A naive Sophie mistakenly believes that she would know her own father the moment she meets him; however, deciding who her father is from appearances and personality alone proves to be a difficult and emotional task. As all three men decide to step up to the plate and walk Sophie down the aisle, Sophie faces a harrowing dilemma with her fiancee, her mother, and the three men she lured to the Greek Island where she lives.
Though the musical may tackle many important issues, it is done in an enjoyable and humorous way that will keep you on the edge of your seat through the entire performance. Three energy-packed dances follow as the cast performs three ABBA songs in bold, 70's inspired costumes. Moved by the "Dancing Queen", the audience enjoys singing and light dancing with these final performances. Though the story may have been told, the dancing and singing is not over when the curtain goes down.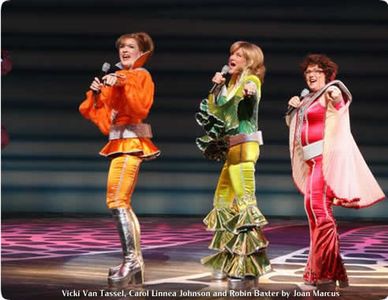 Enjoy Mamma Mia and make sure you are the first in line for a fantastic Las Vegas evening. You may be surprised to hear yourself say at the end of the first act, "Wow. I didn't know I was a fan of Abba!"