by Denise Almas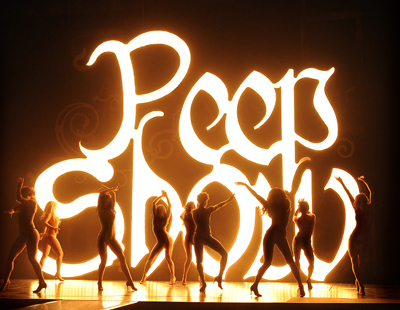 Photo Credit: Denise Truscello
Scantily clad, the performers of Planet Hollywood"s Peepshow bring high energy to an array of sexual fantasies. At the start of the show, we see a short video about a young woman who comes home to a dog and an empty house. As she falls to sleep, she is enveloped by the sexual fantasies of her dreams and her quest to find a man.
The cast, currently led by former Spice Girl Mel B and Kelly Monaco, bring these fantasies alive through dance and song. Throughout the show, the performers are careful not to bare it all. Instead, they attempt to tease audience members by showing just enough flesh to augment the fantasies they are portraying.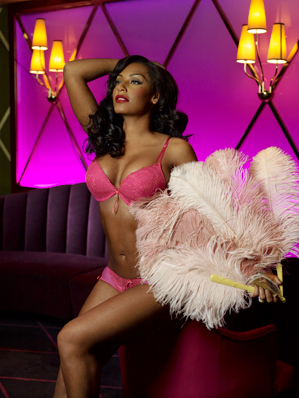 Mel B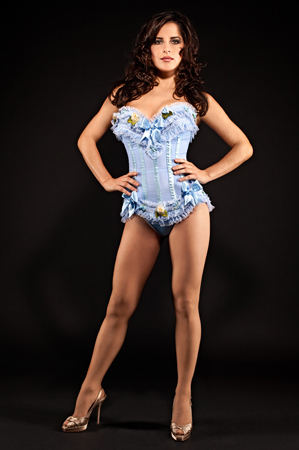 Kelly Monaco
It is clear that this show is designed for both men and women. Prior to the show starting, Mel B reassures the audience that there is plenty of flesh for both everyone. Though the performers are primarily female, there are several men who sing and dance for the delight of the women of the audience. Their role is not just to entertain the women, but to allow the young woman to transform herself from a state of near innocence to learning that being naughty can be fun.
As the story progresses, we watch the young woman gradually lose her clothes along with her inhibitions. She is the true tease of the show, as the audience awaits her transformation from nice to naughty. Throughout her transformation, she is witness to sexual fantasies such as "Three Men in a Tub" and "The Big Bad Wolf." Because of the show"s quick pace, nearly every possible fantasy is explored, giving this show wide range appeal. There is truly something for everyone, including bachelors, bachelorettes, desperate housewives, and couples that simply want to spice up their night.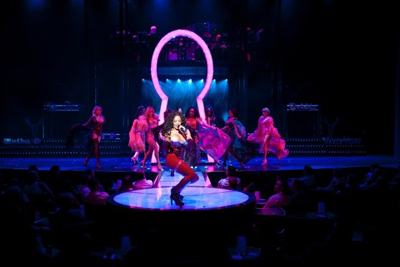 Highlights abound! First, the vocalists have tremendous talent. It is clear that Mel B is still an outstanding singer and the other singers in the show are equally talented. The dancers are also quite skilled. The dance routines are demanding and complex; tremendous physical strength and talent are an absolute necessity for these performers. Also, the choreography is well matched to the fantasies being portrayed and these dancers do not miss a beat.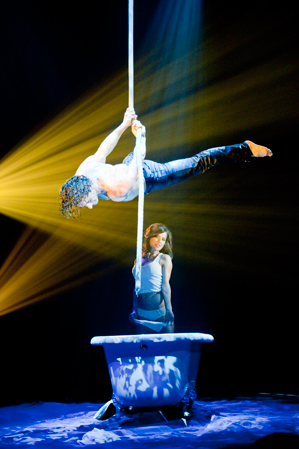 Photo Credit: John Ganun
At the end of the show, Mel B"s enthusiasm is boundless as she urges the audience to "go home and get laid!" If you are interested in a romp Sin City style, this is certainly the show to see. So, get your "peeps" and enjoy the show.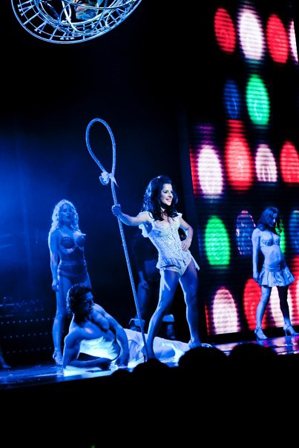 Photo Credit: John Ganun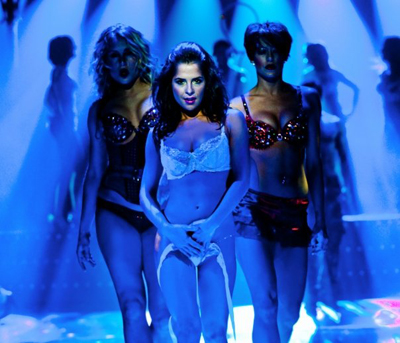 Photo Credit: John Ganun
No related links found