By Guy Chapman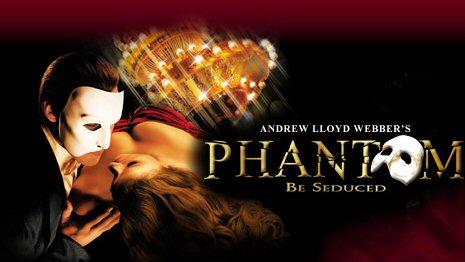 While the Strip is certainly known for its spectacle, there have not been quite as many Broadway-inspired productions gracing Las Vegas Blvd. as there used to be. Fortunately, what is currently offered are among some of the best shows available, and the Venetian?s version of ?Phantom ? The Las Vegas Spectacular? stands as one of the most immersive and detailed theatrical experiences of them all.
?Phantom?, which is Vegas? presentation of the timeless ?Phantom of the Opera? musical by Andrew Lloyd Webber, weaves a dark and evocative tale of jealousy, drama, horror and romance. Set in 1911 at the auction of the dilapidated remains of the Paris Opera house, a broken chandelier sets the stage for the mysterious circumstances of the events that befell the venue thirty years earlier. A beautiful girl is trained to sing by an unseen benefactor who resides within the very walls of the opera house. But is he a man? Or monster? Or perhaps both?
Show-goers are treated to an elaborately decorated stage that becomes as much of a character as the actors themselves. From above ground to subterranean lakes below, to being treated as the actual audience, to being whisked to events of backstage without a blink in transition, it?s as thrilling as any roller coaster or ?extreme? ride here.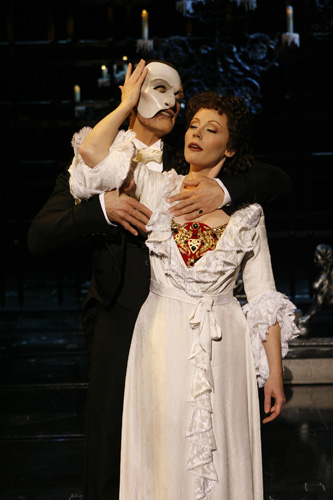 Complimenting the lavish sets are the special effects, which bring a level of flash and spectacle only fitting for a Vegas spectacle. The theater comes alive through the imaginative use of sounds, lights, and props. The costumes and make-up also add a wonderful layer of depth and complexity to the characters. The unmasked Phantom is indeed a gruesome sight to behold, and the level of detail in the Masquerade Ball costumes is a whole other level of visual wonder.
Any review would be remiss without mention of Webber?s infamous score. The orchestra glides through each piece with fluidity, and the actors sing their parts with sincerity, confidence, and emotion. While more opera than musical (and yet both), the songs tell the story of the opera house and its inhabitants held at the mercy and the whims of a maddened genius. For the most die-hard of ?Phantom? fans, VIP packages will allow guests to visit the stage and meet the caster members.
?Phantom ? The Las Vegas Spectacular? is a can?t-miss experience. It provides a macabre and romantic tale wrapped in elaborate effects and musical splendor. Be warned, however: Once the Phantom?s ?Music of the Night? wraps itself around you, you may find yourself ready to return for a repeat performance.