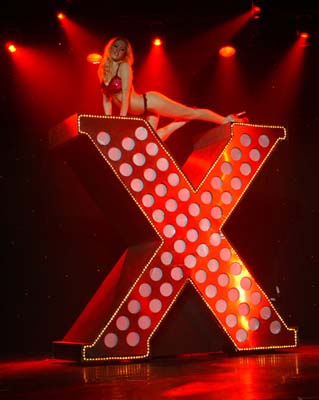 By Lincoln Hudson
What Happens in Vegas stays in Vegas, as the saying goes. At The Flamingo, nothing could be hotter than the extraordinary 75 minute high octane dance show called 'X-Burlesque.
Sharp, sexy and very entertaining to the eye, the X-Girls perform in the Second City Theatre displaying a beautiful mixture of both modern dance and the avant-garde. Sexy or adult musical revues seem to be catching on in Vegas these days and this one seems quite happy to be competing alongside Bite and Cirque Du Soleil's Zumanity.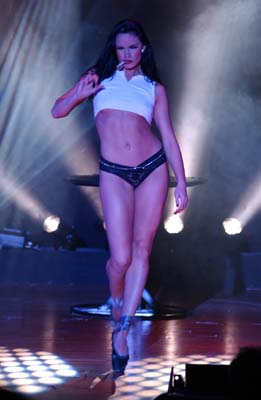 Not once does the pace let up as these sexy women give their all to an audience which simply doesn't know what to expect. For musical theatre lovers, there are some very cute dance routines to the music of both Chicago and The Producers. For those enjoying the feminine form, a simple but beautiful piece that takes place between two of the lovely ladies and a bath tub.
The theatre is an excellent venue which allows the audience to experience the show in a close and intimate manner while sipping a adult beverage. All while enjoying an exciting experience that consists of six talented and beautiful burlesque dancers strutting their stuff as the hilarious show comedian Nancy Ryan delivers a non-stop opus of laughter.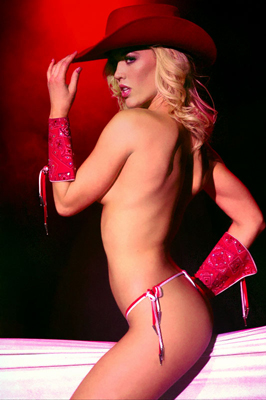 Fully aware that not every visitor to Las Vegas can afford the cost of seeing what's available in the show spectacular arena's at the MGM, Ceasars Palace or the Mirage, The Flamingo accommodates this entertaining and affordable show in their own hotel. It's nice to see smaller hotels on the strip producing affordable, sexy entertainment for their guests.